TileHillKid.UK - Massey Ferguson Company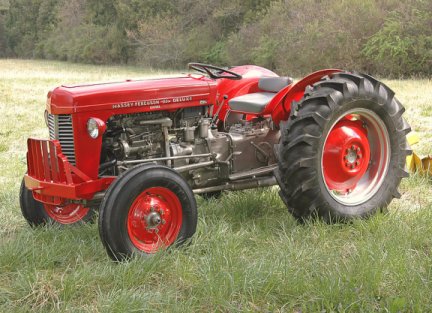 a familiar early 1960's Massey Ferguson tractor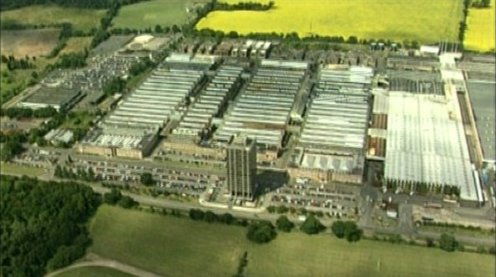 Aerial photo of the Massey Ferguson Tractor Works, Banner Lane, Tile Hill. The late Harry Ferguson moved into the premises - which once housed the Standard Motor Car Company - in 1946. The Massey Ferguson Company was formed by a merger between Massey Harris and the Ferguson Company farm machinery manufacturer in 1953, creating the company Massey Harris Ferguson. However, in 1958 the name was shortened for the first time to coin the brand Massey Ferguson. Later the company existed only as a brand name used by AGCO.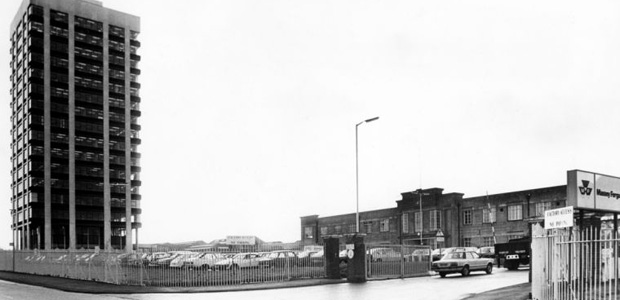 1981 entrance to the Massey Ferguson factory at Banner Lane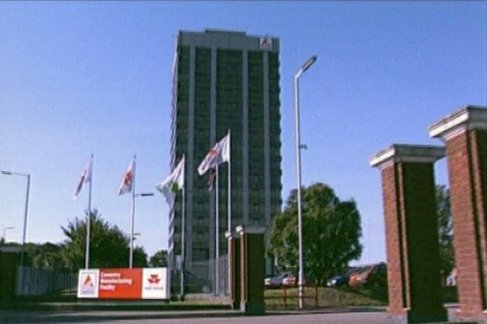 1994 photo showing the entrance name had changed to AGCO.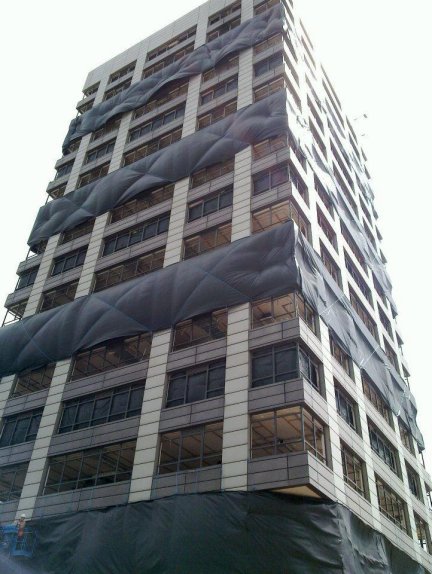 July 2012, the landmark Massey Ferguson Tower, just before demolition. The 2002 closure of Massey Ferguson's Banner Lane plant ended 56 years of tractor production at the Coventry works. Banner Lane had grown to become the world's largest factory devoted solely to the production of tractors. In total, more than three million machines rolled off the production line 1946-2002.
see 'The Demolition of the Tower Block'.


Tile Hill Kid - Links
please scroll to click on links below
Arnold Cottages
Bell Inn, Tile Hill Village
Canley Gates [Railway]
Canley Hill
Connoway Farm
Duggins Lane WW2 Hostel
The Old Smithy, Duggins Lane
Fletchampstead Farm
Fletchampstead Hall
Hearsall Farm
Hereward [Further Education] College
Jardine Crescent
Leigh [CofE] Primary School
Limbrick Farm
Limbrick Wood
Limbrick Wood Primary School
Massey-Ferguson Company
Newlands Pub and Shops
Old Reformatory
Our Lady of the Assumption [Catholic] Primary School
Park Wood
Pig Wood
Plants Hill Wood
Pound, Tile Hill Lane
Rough Close
Standard/Godiva Cinema
Standard Motor Company
Standard-Triumph Social Club
Tanyard Farm
Templars School Reunion
Templars School History
The Old Smithy, Duggins Lane
Tile Hill [Further Education] College
Tile Hill Cottages
Tile Hill Farm
Tile Hill Lane
Tile Hill Station [Railway]
Tile Hill Village
Tile Hill Wood
Tile Hill Woodlands Local Nature Reserve
Tile Hill Wood [Girls] Secondary School
Wakefield Cottages
Wakefield Crossing [Railway]
Westwood Vicarage [Tile Hill Village]
Whoberley
Whoberley School Reunion
Whoberley School History
Whoberley Hall
Whoberley Villa
Woodlands [Boys] Secondary School

WW2 Tile Hill Anti-Aircraft Battery


"My Memories of Tile Hill Village in the 1950's"
by James David Elliott
Tile Hill Street Pics
Westcotes 1945 Street Party

join Tile Hill Kids on Facebook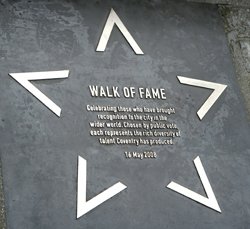 Tile Hill Kid
Walk of Fame - Stars
---
bookmark for updates:
http://www.gone-butnotforgotten.org.uk/tilehillkid/
copyright 1998
Tile Hill Kid
All rights reserved.
Please do not copy any of the website TileHillKid.UK without prior permissions. Any commercial use or any use in future publications is prohibited. If you encounter any problems on this website, please email William@TileHillKid.UK immediately.